Master of Science in Molecular Biology
The Master program Molecular Biology introduces molecular biology research and includes twelve different specialist areas. With the Master thesis in the selected specialist area, the students demonstrate their ability to carry out their own research project and to present the results in written and oral forms according to scientific criteria.
The Master program Molecular Biology includes the Master thesis, the Master examination and an in-depth study course. The program generally lasts three semesters in full-time study and can be started in the fall or spring semester.
Offering organizational unit:
Department Biozentrum
Research areas at the Biozentrum:
Cell and developmental biology
researches the cell, the smallest unit of life, and its evolution.
Infection biology
researches viruses and bacteria as well as the molecular basis for fighting infectious diseases.
Neurobiology
researches the nervous system to better understand processes of learning, perception and mental illness.
Structural Biology & Biophysics
researches with modern technologies how shape and structure of macromolecules influence their function.
Computational & Systems Biology
researches the behavior of biological systems with computer-assisted analyses and simulations.
Specialties:
Biochemistry
Biophysics
Cell biology
Computational biology
Developmental biology
Genetics
Immunology
Infection biology
Microbiology
Neurobiology
Pharmacology
Structural biology
Responsibility:
Prof. Dr. Sebastian Hiller Send email
Detailed information on studying can be found in the Guidelines for the Study Program Master of Science in Molecular Biology, see Regulations.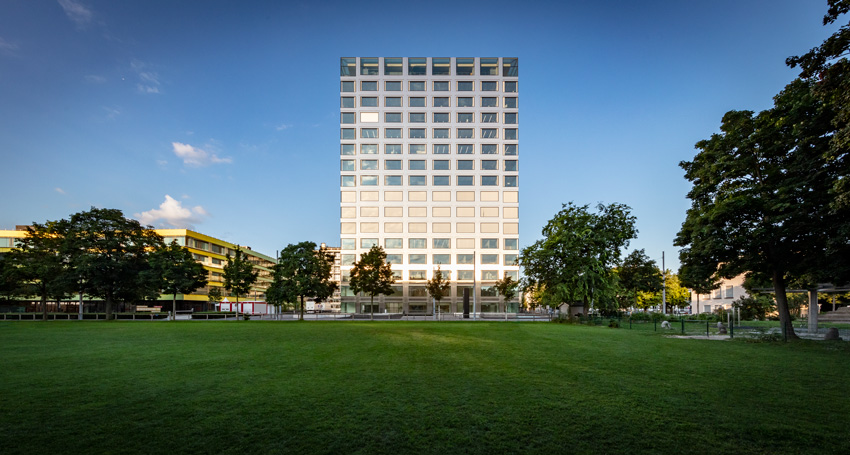 University of Basel, Biozentrum
Student Office Biology
Spitalstrasse 41
4056 Basel
Switzerland
Tel: +41 61 207 14 35